Lasylaser 600W OEM medische apparatuur Laser Alexandrite Hair Removal 808nm
600W 808nm diode laser hair removal machine
1 ~ 10Hz snel frequentie
TEC Waterkoeling tank met high-speed fans
Duitsland oorspronkelijke diode array
10millions schoten handinstrument garantie
Italië-waterpomp met 6,5 L/min debiet
808nm diode laser hair removal machine Werkingsbeginsel:
808nm diode laser hair removal systeem gebruiken 808nm diode lasertechnologie, de gouden standaard in laser ontharing, energie dringt diep in de dermis waar de haarfollikel gevestigd is, hoge gemiddelde vermogen leveren. Diodelaser met TEC bijgestaan door saffier contact koeling girosaldi stuk biedt veilige en effectieve vermindering van gepigmenteerde haar voor alle huidtypes.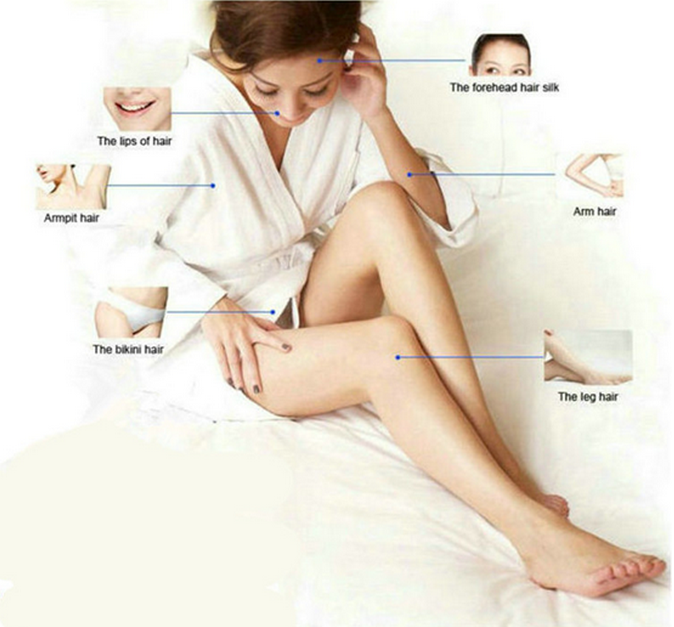 808nm diode laser toepassing:
1-een gouden standaard bij het verwijderen van haren
2 - voor donkere huid voor welke IPL haren verwijderen niet veilig
3-huidverjonging
808nm diode laser hair removal behandeling gebieden: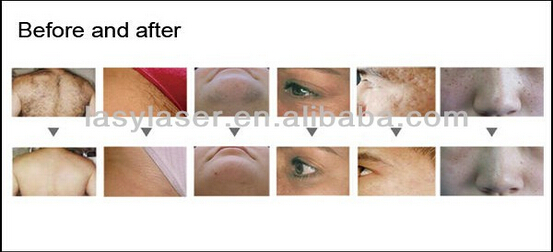 Technische specificaties van Lasylaser 600W hoogvermogen 808nm Diode laser hair removal machine:
| | |
| --- | --- |
| Wavelength: | 808nm diode laser |
| Hand-piece qty: | 1 pc |
| Spot size: | 10*12mm 15*20mm optional |
| Frequency: | 1~10Hz |
| Energy Density: | 1~120J/cm2(Max.120J/cm2) |
| Sapphire contact cooling: | 0~5°C |
| Laser output power: | 600W |
| Operate Interface: | 10.4" True color TFT touch screen |
| Cooling system: | Air & Close Water Circulation, TEC cooling |
| Power Supply: | 85~260V full range, 50/60HZ |
| Dimension: | 60*42*106cm (L*W*H) |
| Weight: | 45kgs |
808nm diode laser hair removal Hand stuk met TEC contact koeling:
TEC (Thermo-elektrische koeling) de beste stal een perfecte macth voor laser machines koelsysteem koelsysteem, werken bescherming van de Laser bar en verhoging van de ononderbroken werkperiode van machine tot 24 uur continu. De brandende risico's te voorkomen.
Q: hoe om te kopen?
A: de salon / kliniek eigenaar Neem contact op met de lokale distributeurs Apolo te krijgen de betere lokale service. Wij juichen de distributeurs of OEM/ODM-project. Neem contact op met ons uw gedetailleerde kopen verzoek. Wij leveren de meeste producten geschikt voor u.
Q2:How te betalen?
A: de betaling door T/T, Paypal, Western Union, MoneyGram is aanvaardbaar.
Q3: wat is de levertijd en de methode?
A: de levertijd zal worden 7 ~ 15dagen na betaling ontvangen voor de refular producten. Neem contact met ons op voor meer informatie. De leveringsmethode zal berusten op de eis van de kopers. Meestal door DHL, UPS, FedEx of door air vlucht.
Q4:How om de machine te gebruiken?
A: er zal gebruikers handmatig boek omsloten met elke eenheid van de machine. Het is gemakkelijk te vinden van de basismethode voor installatie en bediening in de handleiding. Of neem contact met ons op voor meer informatie.
Q5: na de dienst?
A: 12maanden garantie. Levensduur handhaven. 24 uur online dienst.
Product Categorie : 808nm diodelaser